Business IT Support And Services - Sydney
15+ years of experience in IT industry.
Expert at Microsoft Windows and Apple Mac.
Remote IT support and onsite IT services.
New customers: Book before 28 Dec 2023 and get 10% OFF with coupon code SYD10OFF.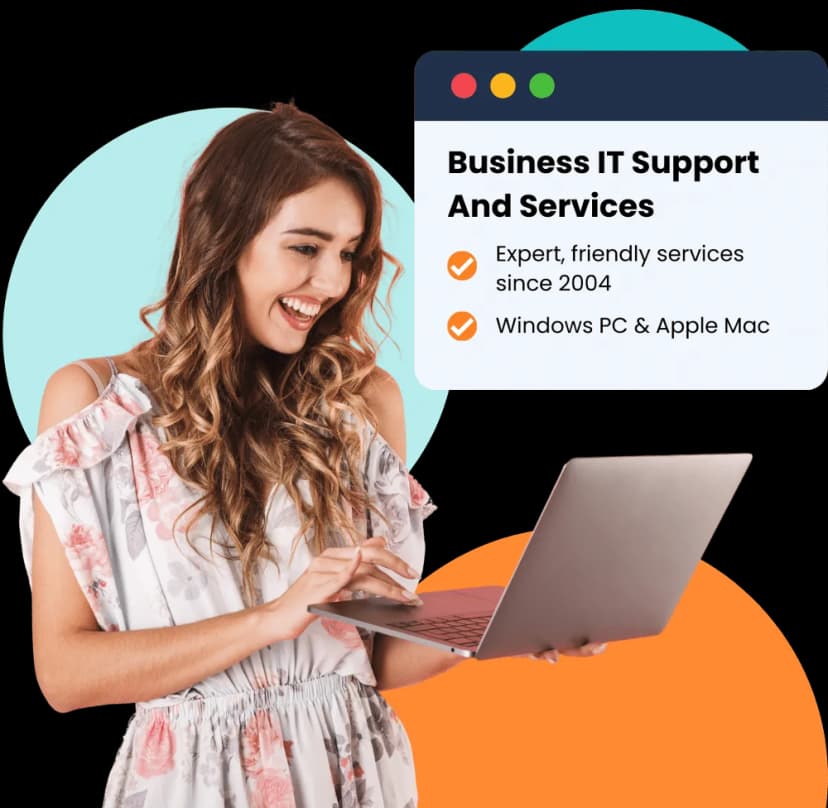 Safemode IT Solutions - Sydney NSW
Remote Business IT Support • Onsite Business IT Services
Our Sydney Business IT Support Services
From website, email setup for small businesses to ongoing IT support for larger enterprises, we've got you covered

Experienced
Sydney
IT Technicians
With over 15 years of experience in the IT industry and our dedication in helping
Sydney
local businesses, we can help you with a number of IT needs

Managed IT Services And Support
We'll set up and look after your IT infrastructured, reduce IT costs so that you can focus on growing your business

End-user Computing Services
New employee, new office? Need computer and email setup? Or hardware troubleshooting? We can provide custom-solutions for each client.

Data Backup Solutions
Whether you're using NAS or on-premise servers, we can help ensure your business's data is secured with automated backup solutions, BaaS (Backup as a Service), offsite backup, etc.
Business IT Support And Services in Sydney NSW
Looking for business IT support and IT services in Sydney NSW? You're at the right place. Our IT experts at Safemode IT Solutions have been providing IT support for local small to medium businesses in Sydney since 2004. We are proficient with both Microsoft Windows and Apple Mac computers. From everyday end-user computer troubleshooting to exchange email server support or automatic data backup solutions, we have the expertise to ensure your computer IT systems operate smoothly.
We can supply and work on all major computer brands: Apple, Dell, Microsoft, Lenovo, HP, Acer, ASUS, Gigabyte, Metabox, Samsung, Razer, and more. We have been selected as the best 3 computer IT service providers for 7 years in a row. Our business IT services cover Sydney CBD, Sydney inner city, Inner West, and Sydney Eastern suburb areas.
Business IT support is now available in Sydney NSW
To answer the high demand of local businesses in Sydney and our need to hire local talented IT engineers in Sydney, we are proud to offer business IT support to business clients in Sydney. We have had a strong presence in Sydney area, hence we are now offering our support to businesses from small to medium sizes in Sydney. From Pitt St to George St, Kent St to Sussex St in Sydney CBD, our Parramatta Rd in the Inner West, or Bondi Rd and Oxford St in the Eastern suburbs, our team can be there to provide business IT support when you need.
Our goal is to provide fast, reliable IT services to Sydney local businesses, reducing business downtime, saving your IT costs and help your business's management focus on growing their business. Our business IT support covers:
New office or new franchised location IT setup: looking to expand your business? Have a new franchisee? We'll have your IT requirements in place for your staff to start work as soon as your new franchised location or new office is ready.

End-user computing support: your staff need ongoing IT support for everyday IT needs. We can provide remote IT support and basic computer troubleshooting for them.

New server setup or server migration: When your business is growing fast, you'll need a server. Our team is capable of supplying, installing and migrating servers for small and medium businesses.

Cloud computing solutions: Google Workspace (formerly GSuite) and Microsoft Office 365 are our recommended solutions for small to medium businesses. We are experienced with these 2 business suites.

Data backup solutions: protecting your data is critical for your business. We can provide custom data backup solutions for your business: offsite data backup, cloud archive data backup, BaaS (backup as a service) solutions, all will be run automatically.

Email solutions: whether you're setting up a new email account for a new employee, or migrating from POP3 or IMAP emails to a business email (Exchange or MAPI emails), we have extensive experience in business email solutions.

Website development: whether your business is looking for a new website or transferring your current website to a new hosting, we have the experience and the expertise to help. Our team is highly experienced with Wordpress website development, optimization and migration.

Web hosting solutions: We are experienced in setting up and migrating premium Wordpress websites. The sites are hosted on our selected premium hosting provider. Our hosting comes with built-in securities, automatic backups, SSL certificates, CDN and is managed by our own IT professionals. This ensures a smooth user experience when your potential customers visit your website.

SEO services: not only we can build a solid IT infrastructure to support your business, we can also be your growth partner. We have a team of SEO experts working closely with our software engineers to optimize your website, create high-quality content for your website and grow your traffic. We can drive more customers to your website and improve your business's profits. Coming from a service provider background, we have a deep understanding of other local service businesses. Our SEO service is designed specifically to suit local businesses.

Our business IT services cover a wide range of other IT consulting and solutions. Do not hesitate to contact us for further information.
Why choose us as your IT and growth partner
Proficient with both Microsoft Windows and Apple Mac: whether your business is using Microsoft Windows PCs or Apple Mac, or both, we have the technical knowledge to assist your team in both systems.

Predictable IT costs that suit every budget: Our monthly pricing for business IT support is transparent, and scalable as your business grows. Our monthly IT plans clearly specify what are included thus, there is no hidden fee. Most daily IT needs are covered by our fixed-fee IT support plans.

Strong IT foundation to support your business growth: don't let your IT problems drag down your business. With so many choices of email, server, storage, backup providers in the market, it's hard to know which one best suits your business. Our IT professionals have experienced in installing and implementing different IT solutions for clients in different industries. Thus, can advise you on which systems will best suit your business at different stages.

Your growth partner: other IT providers only fix your IT problems but unable to help grow your profits. We're different. We can help drive your visitors to your website and grow your business's profits with our SEO software and services. We have in-house software engineers, IT experts, content writers and digital marketers to help rank your higher in Google searches.
Servicing Sydney NSW areas
We provide IT support and services to clients in Sydney metro areas including Sydney CBS areas such as Town Hall, inner city areas such as Broadway, Ultimo, Darlinghurst, Mascot, Rosebery, Waterloo, and nearby areas. We also have technicians servicing Sydney Inner West suburbs such as Newtown, Marrickville, and Sydney Eastern suburbs including Bondi, Waverley and surrounding areas. If your business, friend's or family needs IT support in these areas, please do not hesitate to let us know.
Over the years, we understand the importance of supporting local businesses to fuel local economic growth. Thus, we only focus on providing services to selected areas within our reach. This helps us provide business IT support quickly when our clients need it the most.
We provide most IT services by remote support. Our remote IT support can fix the majority of day-to-day IT problems that your business has. Remote IT services are usually done via a software connection to the computer that needs attention. For services that require a technician visit to your office, we will work out a suitable time to visit your office promptly. By focusing on local business clients that our technicians can service, we are able to provide services promptly and maintain a happy client base.
Note: for onsite services in Sydney CBD, inner city areas, we usually find free street parking. If you are located on busy streets such as George St, Pitt St, Castlereagh St, Kent St in Sydney CBD, where parking is limited, we highly recommend remote IT support first to resolve any immediate IT issues.  If you work in Sydney Eastern suburb's busy streets such as Oxford St in Bondi Junction, or New South Head Rd in Edgecliff, or other busy streets in the Inner West areas such as Liverpool St in Ashfield, Burwood Rd in Burwood, try our remote IT support first.
Alternatively, we also offer mail-in options which we will pick up and drop-off at your convenience. When onsite IT service is the best or the only option, our technicians may need to use paid parking options such as Wilson parking, or undercover parking in shopping malls such as Burwood plaza. Any paid parking fees will be added to the invoice.
While our IT experts resolve your business's IT issues, don't let our work interfere with your life. Hang out at local cafes or shopping malls such as Westfield on Pitt St mall, or The Grounds at the City, Myer or David Jones in Sydney CBD. We will promptly notify you when your IT issues are resolved.
Our office
For a face-to-face meeting, or to take your computer directly to our office for urgent services, you can visit us at 185 Enmore Rd, Enmore NSW 2042.
By car: take City Road in Chippendale or Cleveland St in Surry Hills, then turn left to King St, Newtown, bear right to Enmore Rd to reach us. The journey takes approximately 10 minutes. Free street parking is available on London St, Cambridge St, or Metropolitan Rd. Our store is conveniently located 1 block from the Enmore Theatre.
By train: the nearest train station is Newtown station then a 5-minute walk to reach us.
By buses: If arriving by bus the 355, 423, 426, 428, M30 services all stop on Enmore Rd. If you are coming from the Eastern Suburbs the 352 and 355 services depart from Bondi Junction, and the 370 service departs from Coogee and travels through Randwick.
Ready for a better business IT support, call us at 1800 85 83 82 or email info@safemode.com.au
What our Sydney customers are saying
The team at Safemode Computers is great! They are reliable and always delivered solutions. They have been fantastic with follow up support. We continue to use them as our IT people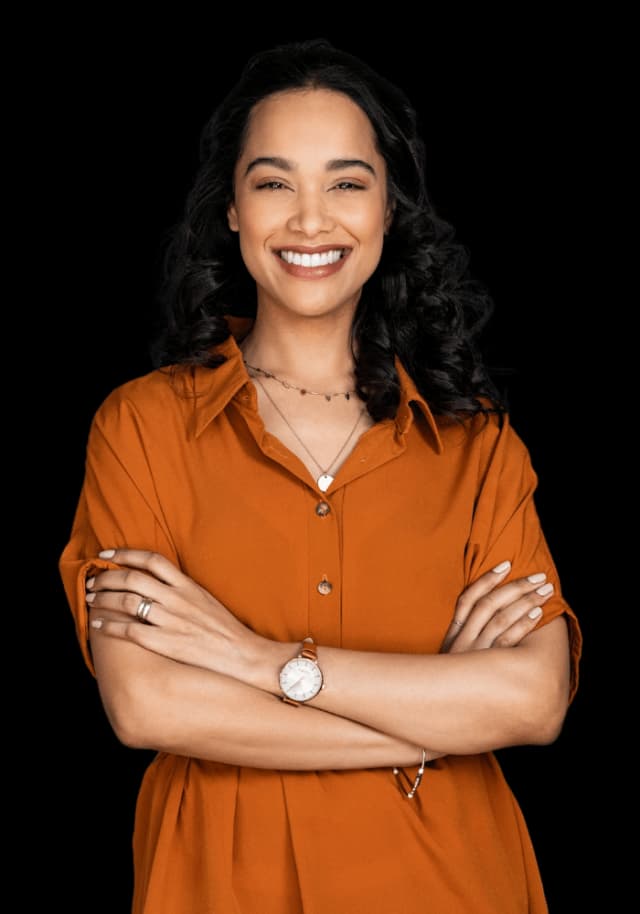 Our Business IT Support Service Areas
We provide business IT support and services to these locations